About Us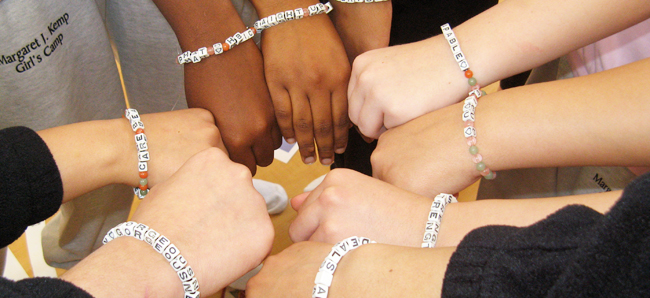 The Art of Yoga Project focuses on early intervention to help at-risk and sexually exploited girls prepare for a positive future.
We are leaders in revolutionizing the rehabilitation of girls by offering trauma-informed, strength-based, gender-responsive services.
Our mission is to lead teenage girls in the California juvenile justice system toward accountability to self, others, and community by providing practical tools to effect behavioral change. We aspire to be a nationally recognized method for the effective treatment of at-risk teen girls.
The Art of Yoga Project began in 2003 as a pilot program and became an independent 501(c)(3) nonprofit organization in 2005. Created by nurse practitioner and yoga instructor Mary Lynn Fitton, the organization sends specially trained yoga teachers and art therapists into juvenile detention centers and rehabilitation facilities to teach a proprietary intervention program. We directly serve approximately 500 girls annually in northern California.
While in clinical practice, Mary Lynn saw first-hand the challenges facing many adolescent girls, especially those with little support at home. As she treated these girls for anxiety, depression, eating disorders, and unhealthy behaviors (including drug abuse, self-mutilation, and unsafe sex), she realized that health education could only go so far. Many of the young women she treated lacked a fundamental awareness of, and connection to, their own physical and emotional needs. Without this core self-awareness and a sense of respect for their bodies, the girls had little chance of ending their high-risk behaviors and seeking healthy alternatives.