Events
Save the Date!
The Art of Yoga Project Luncheon
Thursday, November 14, 2019
11:30am – 1:30pm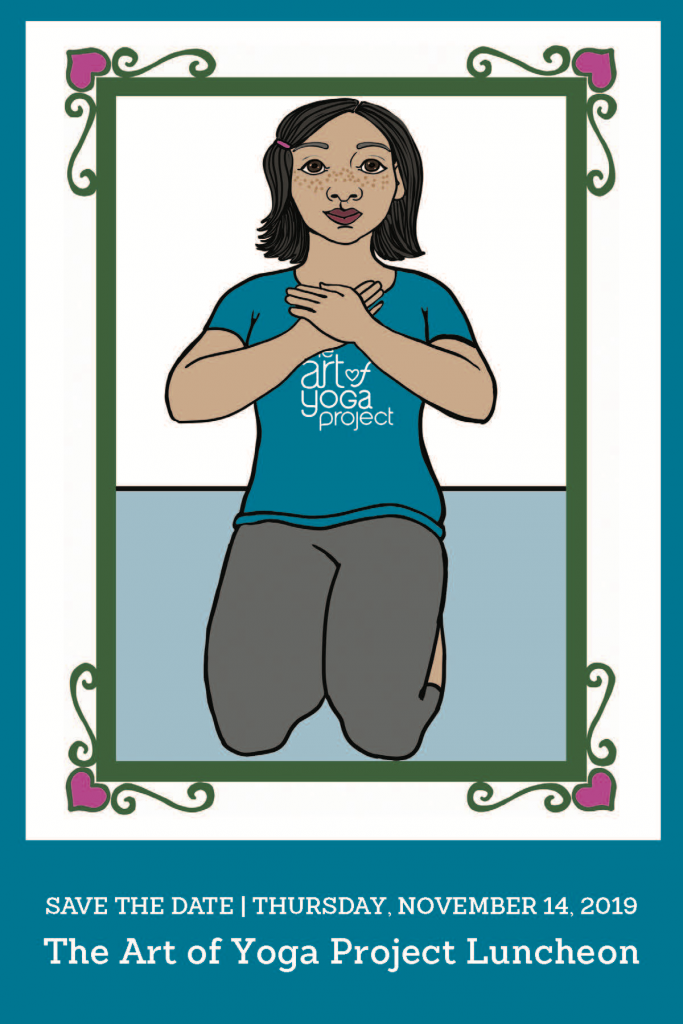 Join us for a special luncheon to support our work empowering at-risk, exploited and incarcerated teen girls in our community.
Sharon Heights Golf & Country Club
2900 Sand Hill Road
Menlo Park, CA 94025
Host Committee Tables: $1,500
We are forming a special Luncheon Host Committee and we would love your help to make this event a success. Host Committee members would purchase a table for $1,500 that seats 8 guests.
As a valued friend of The Art of Yoga Project, you are in a unique position to help us grow our event to support our work empowering marginalized girls. We'd love your help to fill the room this year and spread the exciting news of what we are doing locally, as well as nationally.
We will acknowledge your engagement and generosity on our invitation and at our event if you join our Host Committee by September 1, 2019.
Individual tickets $125 until October 6, $150 after.  Tickets available here.
For questions, please send an email to: office@theartofyogaproject.org
All proceeds go towards The Art of Yoga Project, a 501(c)(3) non profit.
Working to end cycles of violence and victimization for girls involved in the juvenile justice system.