Events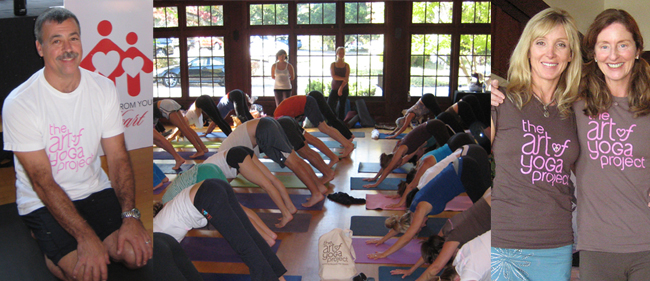 Check out our upcoming events. We hope to see you there!
Athleta and Art of Yoga Shopping and Yoga Event
Thursday January 24th, 2013, 6:30-9:00pm
Town and Country Shopping Center, Palo Alto
All levels Yoga Class 7-8pm taught by local master Rebecca Bara
$35 before January 17th, $40 at the door
To register please call Athleta Palo Alto at 650-321-0113 or e-mail Jodi Miller at jodi_miller@stores.gap.com
A percentage of sales that evening will go to The Art of Yoga Project. Please come practice and shop for AYP!
Saturday, August 25, 2012  1:00 pm – 4:00 pm
Journey into the Core with Destiny Eurkus
WHERE:  AHA YOGA  1892 Union Street,  San Francisco, CA 94123 (408) 370-9642
Suggested donation: $40
Saturday, August 11, 2012  7:00 pm – 8:30 pm
The ART of YOGA PROJECT Benefit Class with Desiree Rumbaugh
WHERE:  BREATHE LOS GATOS  4107 Winchester Boulevard,  Los Gatos, CA 95032  (408) 370-9642  
www.breathelosgatos.com
Suggested donation: $40