Our Model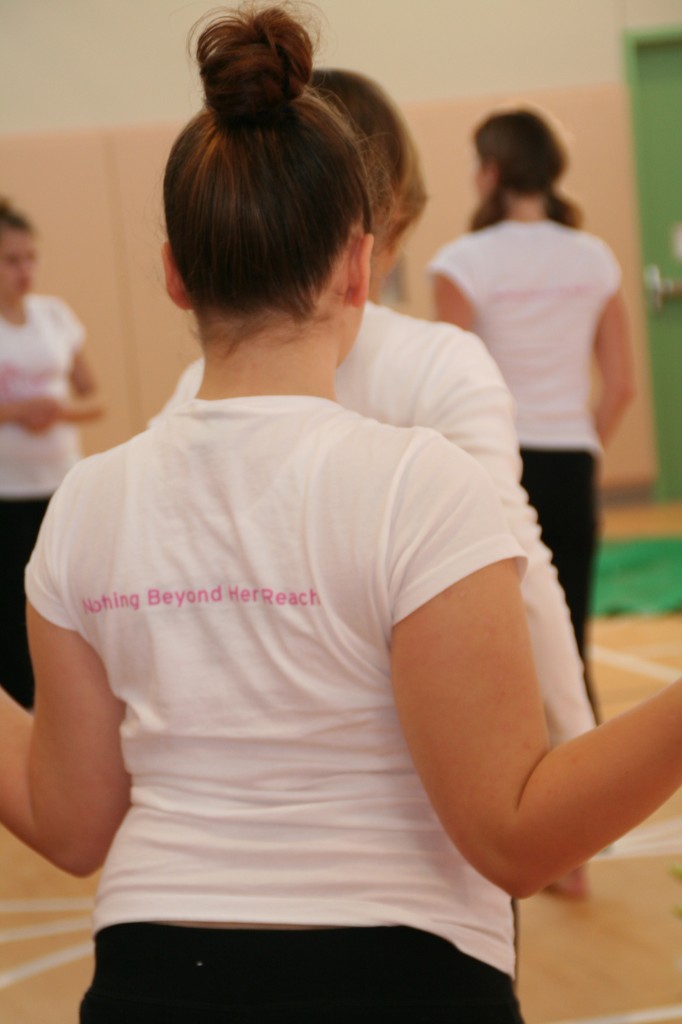 Because incarcerated teen girls warrant age-appropriate, gender-specific and culturally sensitive rehabilitative services, AYP has developed an innovative gender-responsive intervention that combines yoga and creative art.
An overwhelming number of incarcerated teen girls are victims themselves, caught in cycles of violence and abuse. Nationally, 70 to 90 percent of girls in the juvenile justice system have been sexually abused. A young girl often runs away to escape an abusive environment. On the streets, she engages in survival crimes in order to get by. By the time she is arrested and enters the system, she has experienced high levels of trauma that have resulted in  significant mental health issues.
The goal of The Art of Yoga Project is to break this cycle.
Safe, Positive Boundary Testing
The Art of Yoga Project's focus on yoga gives young women safe ways to push limits and test boundaries. It helps balance the intense hormones and powerful emotions of adolescence, offering healthy alternatives to violence, self-harm and substance use. The program builds trust in a circle of supportive peers and women elders, which is especially effective for young women with histories of physical and emotional abuse.
The creative arts help at-risk girls channel their emotions. Artistic expression gives young women a voice. They can write, paint or draw about feelings and convictions instead of acting out with high-risk behaviors. Art also helps girls understand yoga's deeper meaning. Through art, the girls are able to incorporate core concepts of truthfulness, non-violence and self-contentment into their lives.
Creating A New Sense of Self
The Art of Yoga program grants each young woman a new identity. She becomes "an athlete," "an artist," or "a writer" instead of "troubled" or "at-risk." Each young woman carries this new, positive identity into her future, enabling her to create better choices for herself.