Yoga Mentoring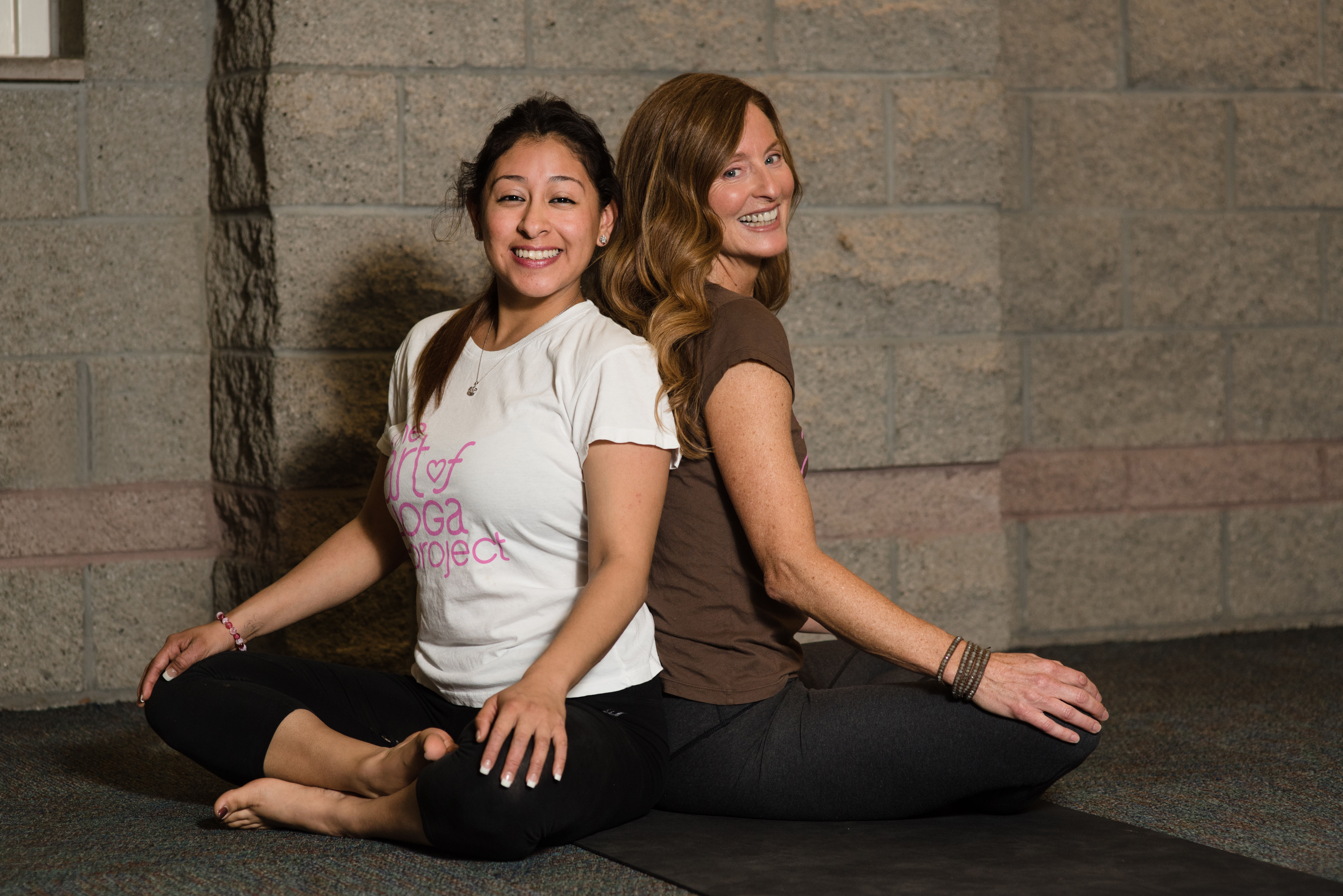 Studies show that one positive adult relationship can make a significant difference in the life of a teen.
The mission of The Art of Yoga Project mentoring program connects The Art of Yoga Project participants with positive adult female role models.  The Art of Yoga Project mentors support the physical, mental, and emotional development of their mentees by establishing healthy relationships with them and by modeling a mindful lifestyle.  Mentors facilitate successful reintegration into the community by reinforcing the tools that were learned for self-awareness, self-respect and self-control.
Yoga mentors or "Moginis" (as coined by a supervising juvenile judge) are volunteer teachers with at least one year of experience who have made a year-long commitment to meet with a girl each week with a strong focus on practicing yoga. The Art of Yoga Project has partnered with yoga studios throughout the Bay Area who offer free yoga classes for our mentees and mentors.
Desired Outcomes/Goals
This program was created in order to support girls as they transition back to their communities so that they can effectively implement tools learned for self-awareness, self-control and self-respect. What do we hope to see in the girls?
Views herself in a more positive and hopeful way
Chooses more positive behaviors
Improved relationships with family members
Improved relationships with probation officers and judges
Improved relationships with peers
"Since I had a yoga mentor I felt like I had someone I could talk to, someone who wouldn't judge me, no matter what.  It feels good to have someone to hang out with who isn't involved in all the drama of my life, someone I can just talk to, vent to.  I think it has helped me get more perspective on who I want to be."
                                                                                                —Aileen, Art of Yoga Mentee 
The Art of Yoga Project mentors offer girls like Aileen the opportunity to feel supported as they face the challenge of integrating their past and their present into a positive future.