Staff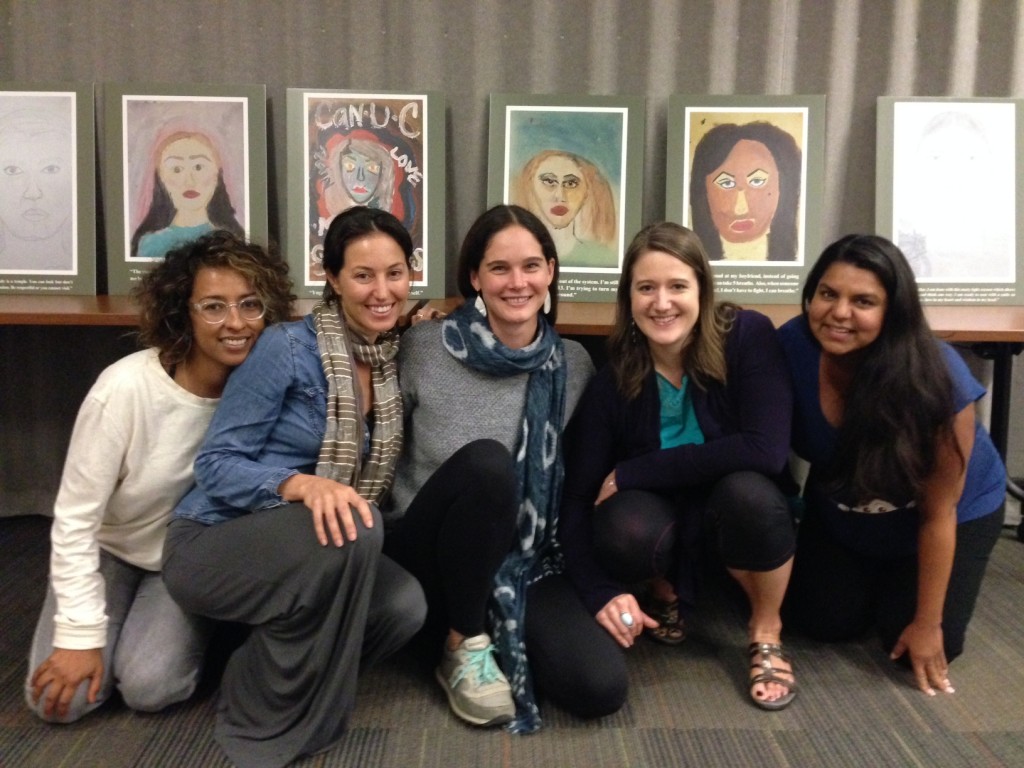 The team at The Art of Yoga Project comes from many walks of life, passionately contributing their experience and backgrounds to help fulfill our mission. 
Lisa Pedersen
Executive Director
Lisa comes to The Art of Yoga Project after a notable career in high tech. She has an impressive track record in the corporate sector, has lived and worked abroad for many years and has experience in fundraising and nonprofits through volunteer work for the Junior League of Palo Alto Mid Peninsula and other Bay Area nonprofits. She is a certified yoga and meditation instructor, eRYT-200, through the Ananda Yoga Teacher Training program, which focuses on yoga's spiritual as well as physical dimension. She has been mentoring women and teens for many years. Lisa believes that empowering women and children builds healthy families and vibrant communities. For Lisa, working with The Art of Yoga Project is the fulfillment of a lifelong dream.
Mary Lynn Fitton
Founder and Program Director
Mary Lynn began teaching yoga in 1998 after completing the White Lotus yoga instructor certification program in Santa Barbara. In East Palo Alto, California, and in Ashland, Oregon, she taught yoga to young girls and saw first-hand the power of the practice to help girls identify and address their physical and emotional issues. In 2002, she created The Art of Yoga Project, bringing together into one program the powerful forces – creative writing and yoga – that had shaped her own development as a woman. Working with the girls, Mary Lynn designed a program that combined yoga's physical exercises for strength, health and vitality and its meditative practices for self-reflection and centering with the expressive potential of creative arts and writing. She wove these disciplines together in the Yoga & Creative Arts Curriculum, creating powerful tools for girls to access as alternatives to drug and alcohol abuse, disordered eating, regrettable sex, self-mutilation, depression and anxiety.
Sarah Barnard
Site Director
Sarah comes to The Art of Yoga Project with a diverse background in yoga, nutrition and working with teens. She is a certified yoga teacher through San Francisco's Yoga Tree training program and has advanced training in teaching yoga to children and adults. In addition to teaching yoga in multiple San Francisco locations, Sarah leads a cooking class for high school students in the Mission District. She's currently in training at the Integrative Institute of Nutrition to become a certified holistic health counselor. Sarah feels so blessed to be a part of The Art of Yoga Project team and enjoys every opportunity to be in class with the girls. With each class, Sarah finds new ways that yoga can help these girls find their strength and, with art, an opportunity to express this strength to others.
Kendra Zanotto
Site Director 
Kendra came to yoga at age 14 while experimenting with alternative therapies for scoliosis. She loved yoga from the start and noticed immediate improvements in her alignment.  Kendra incorporated her yoga practice into her training as an elite synchronized swimmer and credits yoga with helping her reach her goal, a bronze medal at the 2004 Olympic Games.  Kendra completed the 200-hour YogaSource Teacher Training and is excited to merge this wealth of knowledge with her athletic background.
Kendra is a synchronized swimming coach for the Santa Clara Aquamaids. During her coaching career, Kendra has worked with athletes of all ages and levels. She has coached U.S. National Teams and has worked internationally as a coach and consultant. Kendra holds a bachelor's degree in political science from Columbia University and is currently working toward a master's degree in education.
Kendra has always believed in the power of sport and movement to enrich the lives of youth. Kendra worked for Right To Play, an international humanitarian organization that uses play to teach health and conflict resolution to children in disadvantaged areas of the world. She worked in their New York office and served on their Young Trustee Board in 2007. From 2006 to 2009, Kendra was the athlete president of U.S. Synchronized Swimming and served on the board of directors for that organization. Kendra continues to serve athletes as a representative to U.S. Olympic Committee Athlete Advisory Council.
Kendra is grateful for the opportunity to share her love of yoga with girls in the juvenile justice system. She is constantly inspired by the creativity, skill, compassion and perseverance of the girls that she works with.
Jessica Archer Nuzzo
Site Director 
Jessica began practicing yoga in 1997, became a certified teacher in 2007, and joined AYP in 2009 where she is a regular teacher in both the San Francisco and San Mateo County juvenile systems. Jessica also teaches public yoga classes and to school-aged children privately.  Jessica is an E-RYT 500 certified Yoga Instructor with over 1500 hours of training and is also a certified Level 1 Reiki practitioner.  She maintains a deep foundation in the original (circa 2000) principles of Anusara™ yoga, has specific trauma-informed training to teach at risk youth, and studies yoga philosophy, meditation, the eight limbed path, anatomy, pranayama, and how these practices can help us to engage in and live a more empowered life. Jessica received a BFA in Journalism and Theatre from New York University in 2001.
Maighna Jain
Site Director
Maighna comes to AYP from a background in psychology, criminal justice, and law.  She began working with youth as a senior caseworker in for youth in the San Francisco juvenile justice system.  She then went on to law school in San Francisco and has been practicing in the Bay Area for several years as an advocate for domestic violence victims and currently works as an attorney for Legal Advocates for Children and Youth (LACY) for youth who are involved in both the foster care and juvenile justice system, many of whom are identified as victims of sexual exploitation.  Maighna began to see the effects of using breathing techniques for these youth when she would ask her clients to take a deep breath before going into court or before telling their stories, and it would make a positive impact.   
Maighna completed her 250 hour teacher training program at Amrit Yoga Institute in Salt Springs, Florida.  She has been with AYP as a teacher since Fall 2013 and hopes to help expand its programs to reach more youth who could benefit from the power of yoga, breath, and artistic expression.
Shikha Prasad
Aftercare Director 
Shikha was the executive director at the non-profit yoga studio CHANGE of the Peninsula, has worked for the youth empowerment organization Power of Hope and has been a high school literacy tutor. She began her yoga practice in her teens, eventually came back to the practice, and completed her teacher training at Avalon Yoga in Palo Alto. She currently continues her studies with her mentor Anirudh Shastri.
From the moment Shikha heard about The Art of Yoga Project, she wanted to be involved. In her own turbulent teen years and in later life, yoga kept her grounded. She believes it's important to meet teens where they are in life, and hopes the young women in The Art of Yoga Project will learn to draw on their own power and to chart their lives by their own inner compasses.
Danielle A Harris, Ph.D.
Research Director
Danielle, an assistant professor of justice studies at San Jose State University (SJSU), joined The Art of Yoga Project as director of research in 2010. Her research interests include various elements of sexual aggression and family violence, including child abuse, female perpetrators, and gender-responsive treatment and public policy. She has worked with a broad range of at-risk populations, including survivors of institutional child abuse, civilly committed adult sexual offenders and men recently released from custody. She has published multiple articles and book chapters and has presented her work at more than 20 international conferences.
Danielle is collaborating with the Center for Justice Research, Policy, and Training at SJSU for a full-scale process evaluation of The Art of Yoga Project's Yoga & Creative Arts Curriculum for girls in custody. She is delighted to be a part of such an important cause. When she is not preparing classes or grading papers, yoga is the only thing that quiets her mind.
Nicole Angiel
Development Director
Nicole has over ten years of experience managing projects, writing proposals, and developing public outreach materials and campaigns. Previously, she worked as a management consultant for Booz Allen Hamilton, and as an environmental program manager for a local government agency in West Contra Costa County. She has a BA from Columbia University and a MS from University of Washington. Nicole also serves as a Trustee and Newsletter Editor for the American Friends of the Jewish Museum Hohenems, in addition to volunteering her time to other non-profits in the Bay Area.
Nicole is passionate about yoga and has been practicing for more than 15 years. She also enjoys watercolor painting, hiking, skiing and vegetarian cooking. Nicole is honored to be able to support the mission of AYP.